Dear Colleauges,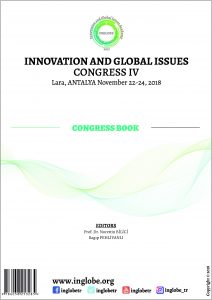 "Congress Full Text Book" within the context of "Innovation and Global Issues Congress IV" has been published by InGlobe Academy.
The date of publication of the book is 31.12.2018.
Some studies have not been indexed because they do not fulfill the guidelines and publishing standards. If your work is not in the book, you should contact us at inglobe2017@gmail.com.
Sincerely yours,
Executive Board